On the evening of the most celebrated national holiday, the exhibition dedicated to the 150th anniversary of the Prof. Yordan Ivanov birth was inaugurated in the University Library.
The exhibition is on the occasion of the thirty-eighth Cyril and Methodius readings, organized by the Faculty of Slavic Studies and the Department of Cyril and Methodius Studies of the Sofia University "St. Kliment Ohridski".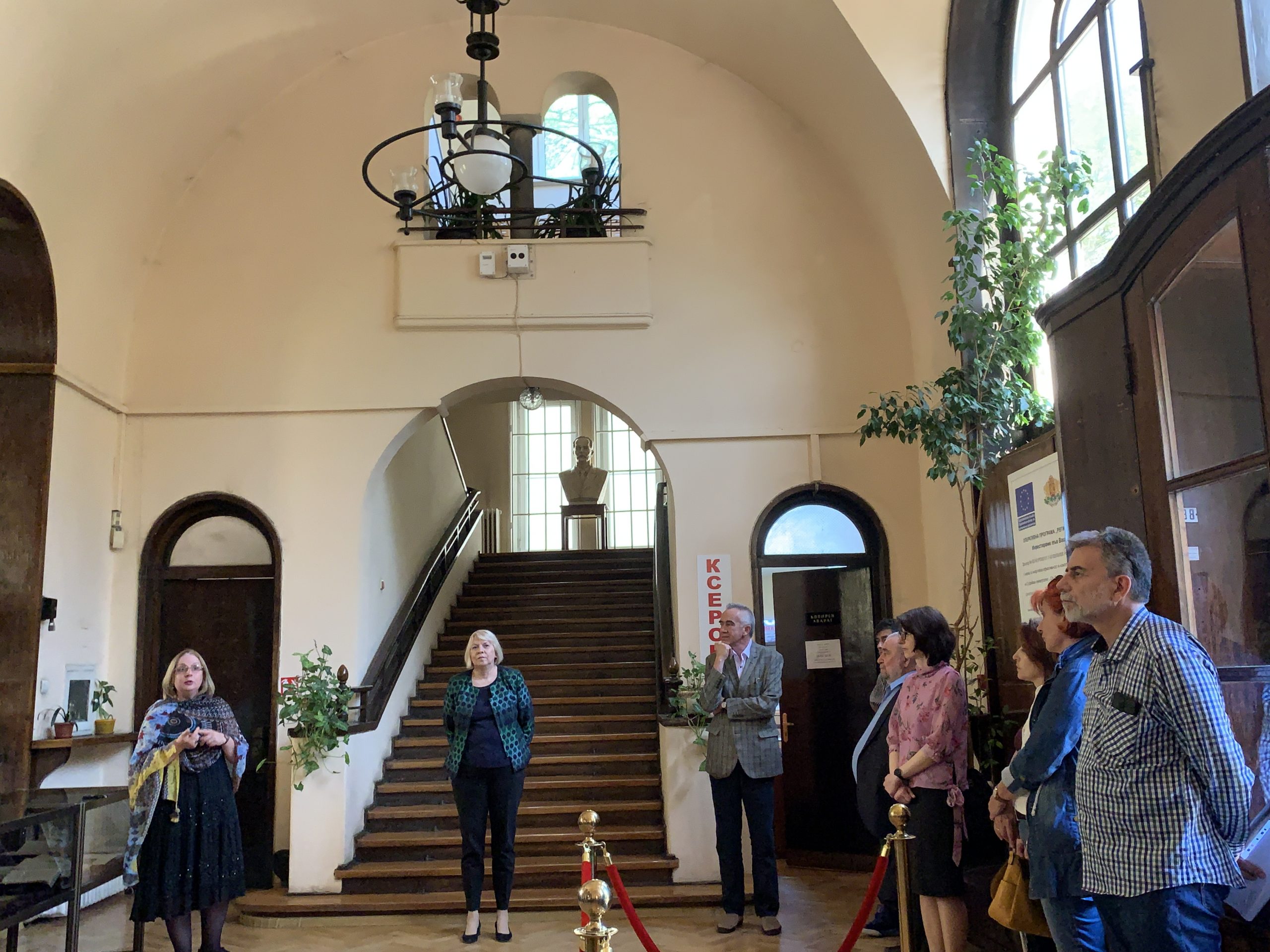 Assoc. Prof. Dr. Anna Angelova, Director of the Sofia University Library, presented Prof. Yordan Ivanov's publications and highlighted little-known particulars of his work. Among the exhibited documentary photographs, letters and personal drawings were the first notes and letters by Prof. Yordan Ivanov, provided for the exhibition by Father Athanasius, Librarian of the Zograf Monastery. The Director of the University Library acknowledged the contribution of the colleagues from the Archives of the Bulgarian Academy of Sciences, the State Archives, and from the library of the Zograf Monastery for their assistance during exhibition preparation.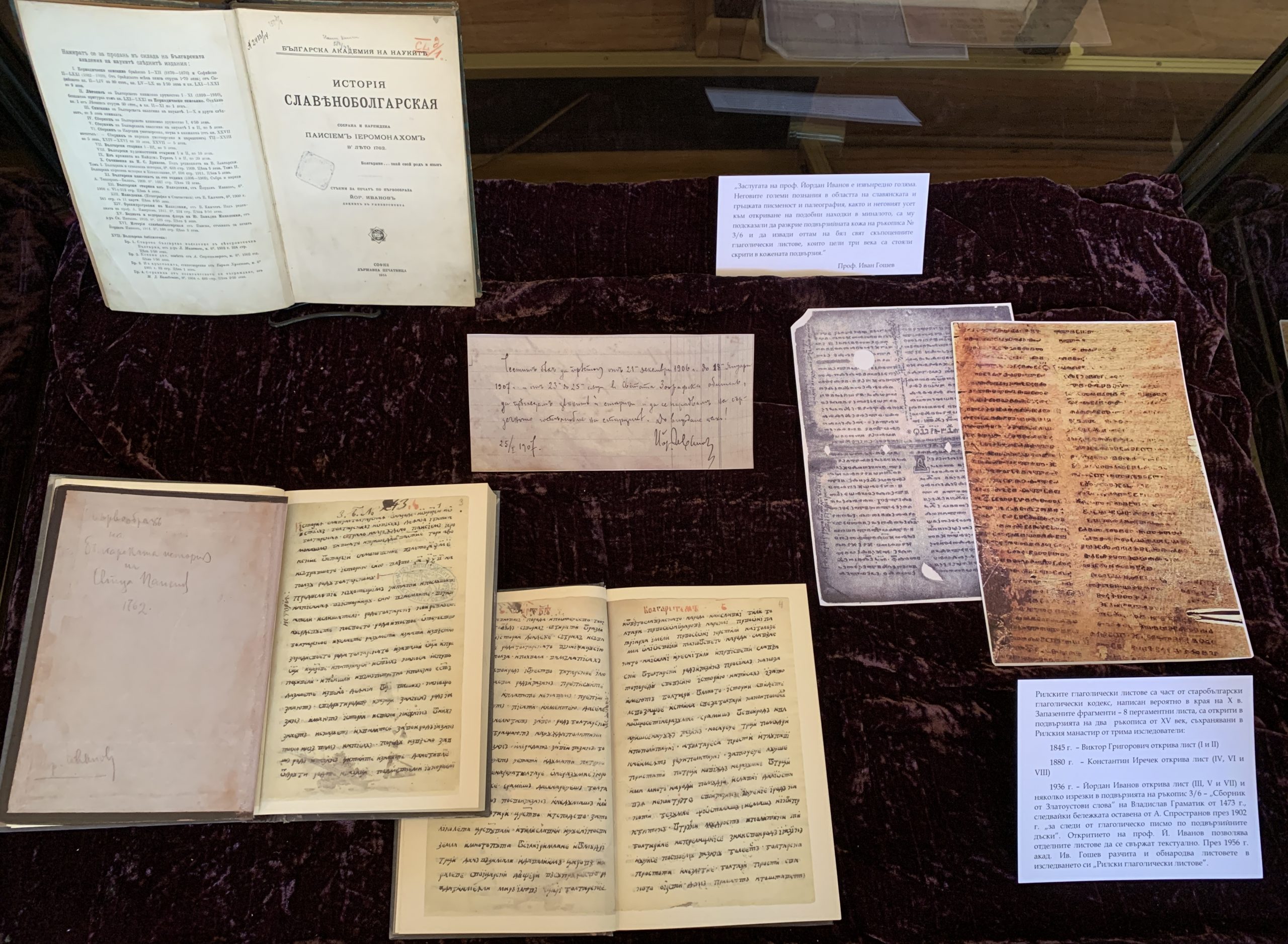 Prof. Dr. Andrey Boyadzhiev, Head of the Department of Cyril and Methodius Studies, presented the life and scientific work of Prof. Yordan Ivanov, focusing on his notable discovery of Paisius of Hilendar manuscript and the Rila Glagolitic folios, and described details of his contributions in numerous scientific disciplines.
Assoc. Prof. Dr. Maya Ivanova of the Cyril and Methodius Research Center at the Bulgarian Academy of Sciences underlined the importance of the BAS archive for preserving the documentary materials of celebrated Sofia University professors for 2022 year.